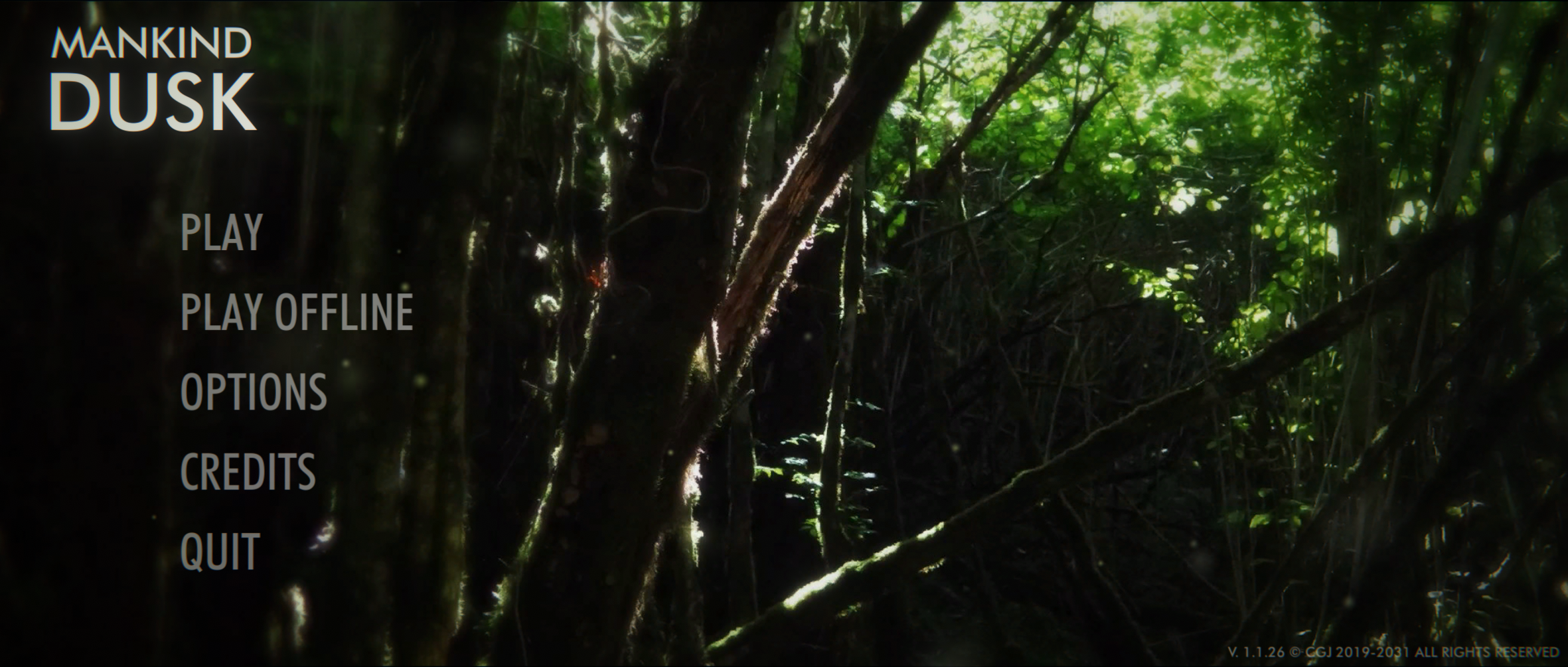 MANKIND DUSK
A downloadable MANKIND DUSK for Windows
_________________________________________
AAA GAME... FROM THE FUTURE!
Made during the Community Game Jam 2019 "The game is a liar"
______________________________________________________
CONCEPT
Try to run "MANKIND DUSK", a blockbuster game from the year 2031, on your current computer.
______________________________________________________
HOW TO WIN
If you succeed to get MANKIND DUSK to run to gameplay and actually play it, you win!
STORY
I travelled to the future! And as a nerd, the only thing I brought back is the most popular blockbuster video game from the year 2031!
I can't describe how it feels to play, it's way beyond our craziest dreams. Don't believe me? That's why I give it to you.
I didn't bring any hardware, though.
Getting the game to run on your antique 2019 computer will be your main challenge!
Be prepared to hear fatal exception sounds, over and over again! And no, the sponsor videos are not skippable. Come on, you love them!

But if you manage to get through, you'll get a taste of what video games will be 12 years from now!

MINIMUM REQUIREMENTS
Windows 19
Intel Core i7-12700 (5.3Ghz, 12-cores)
Nvidia RTX 4800Ti (32GB VRAM) or better
64GB of DDR6 RAM
150MB disk space for the launcher
10GB/s bandwidth for cloud services
RECOMMENDED REQUIREMENTS
Windows 20 (with Spring 2031 Update) or later
Intel Core i7-14750K (8.5Ghz, 28-cores) or better
Nvidia RTX 7700 (128GB VRAM) or better
256GB of DDR6 RAM
150MB disk space for the launcher
50GB/s bandwidth for cloud services
CONTROLS
Plain old Keyboard & Mouse!
_________________________________________
POST-MORTEM
INSPIRATION
The main idea came from a funny YouTube video from LGR, where they try to get Doom 3 (a very demanding 2005 game) to run on a 1998 computer, with a Pentium III and a Voodoo II 12MB GPU. The video is full of tricky messing around with drivers and game files, and the result is, as his author says, "oddly charming" :-)
The game jam theme being "The game is a liar", we chose to build a fake AAA third-person survival game. The "real" game is in fact more like a puzzle game.
IS IT FOR YOU?
This game is mainly a joke for computer nerds and game developers. If you never cried trying to edit text files, typing commands in order to get a game to function properly, you may not find this game very amusing.
But we had a lot of fun making a real puzzle game disguised as a big AAA survival game from the year 2031!
IT'S A LITTLE BIT LIKE
Groundhog Day | Edge of Tomorrow
Getting Over It with Bennett Foddy
TOOLS
Unity 2019.2.2f - 100% vanilla, no plugins, no external assets
VisualStudio Code
Photoshop CC, Illustrator CC
Audacity, Beepbox.co
Cubase, Inouï Samples (Nelson is their maker! Go check them!)
CREDITS
Additional help:
______________________________________________________
COMPLETE WALKTHROUGH (SPOILERS!)
Install instructions
1. Unzip the game folder
2. Open "MANKIND_DUSK.exe"
3. Don't read the README!